The island of Corfu with its varied landscape and rich vegetation is exceptionally beautiful.
Agios Georgios – Pagi
The bay of Agios Georgios is a mile long golf, sandy beach with crystal clear waters which won the European Environment award for one of the cleanest Greek beaches.
Agios Georgios has a mild climate with a gentle breeze that makes the temperature very pleasant. It is a very quiet resort with a fair selection of tavernas serving traditional Greek dishes, fresh fish and seafood. There are a few supermarkets where you can do your basic shopping.
Agrilia Studios
The Agrilia Studios are situated on an elevated position overlooking the bay with mountain views to the rear. The local beach can be reached by foot in less than ten minutes. You can drive to the beach in less than five minutes.
The studios are owned and managed by Katerina and Alekos who are very helpful and friendly and both speak English. The rooms are regularly cleaned to a high standard.
The Agrilia Studios comprise of six twin studios and one apartment. All the accomodation has bathrooms, kitchens, heating and air conditioning. Free WI-FI access is provided also.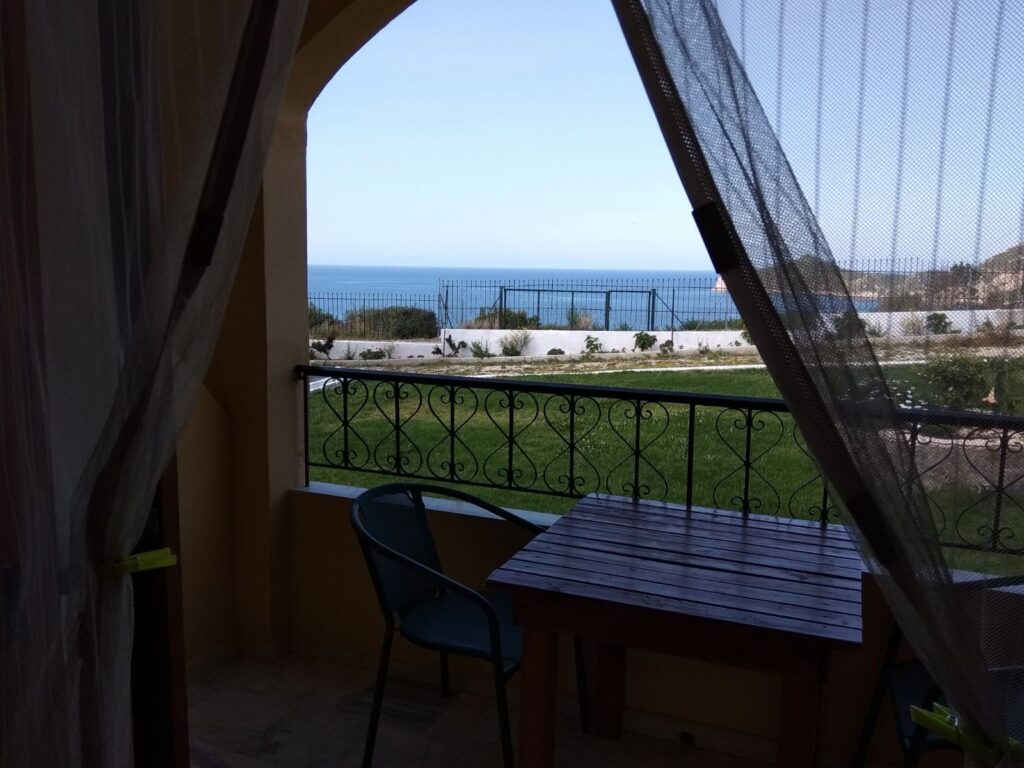 The apartment, which has two bedrooms, a livingroom, a kitchen and a bathroom, has a mountain view to the rear and a small terraced area to the front (no sea view).
The guests of Agrilia Studios can have the use if the garden, the olive grove and a childrens playground.